Poddi members represent all business types and share a passion for growing their own business while helping others do the same.
Roger has run a business coaching practice in Southampton for the last 10 years, helping business owners take their businesses to the next level, regardless of whether they are just starting out, or have been established for many years.
A big part of business growth comes from learning about what to do in your business, trying it out and measuring the success in your business – after all, not everything works for every business. Testing and measuring is integral to the growth, and Roger teaches his clients both hat to measure and how to measure, as well as what to look out for to ensure you optimise your success.
In the year to 30 April 2019, Roger's clients grew their revenue by an average 53%, their team members by 21% and their Profits by 416% – All measured figures!
"The secret to growing any business is actually sweet FA", says Roger. "The F being Focussing on the right thing at the right time, and the A being Accountable to getting those things done"
Our services:
One to one coaching for those who want to be Champions in their business.

Group coaching for smaller businesses

Training seminars covering topics including Sales, Marketing, Finance, Time management, Communication
At Diamond accounting we aim to provide high quality, yet affordable bookkeeping services to local businesses and individuals.
Be like a Diamond precious and rare not like a stone that is found everywhere.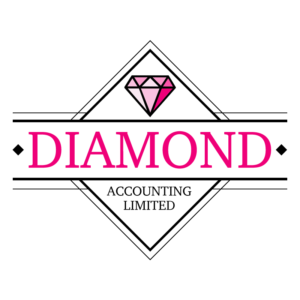 At Izit, we specify, procure, deliver and install the best commercial furniture from around the world, working with a carefully selected portfolio of brands and manufactures who balance design, functionality and value.
From our base in Winchester, Hampshire we are ideally placed to offer exceptional customer service and quick response times to clients, architects and designers throughout the region and beyond. Global reach delivered with local expertise.
If I can be of any further assistance, please do not hesitate to contact us.
I'm Tim, I work with the Federation of Small Businesses (FSB). We support small business owners in a variety of ways, offering guidance, advice, template documents and protection in the following areas:
Legal, HR, H&S, Data Protection, Taxation, Cybersecurity, Debt Recovery, Insurance, Crisis Management, Intellectual Property, Mental & Physical Wellbeing, Free Business Banking, Funding Support, Business Networking Events and cashless payment solutions.
I have worked with many hundreds of business within Hampshire for the last 20 years, so have a wealth of contacts and connections as well as the support and reputation of FSB behind me!
REGULAR QUALITY NETWORKING. Network with director, business owner and decision maker level delegates at regular networking events.

COMPANY PROFILE. Company profile page on the Poddi website to showcase your business and make a great first impression.

DEDICATED MEMBERSHIP SUPPORT. We understand and support member businesses to ensure they achieve a return, both in their time and membership investment.

FACILITATED INTRODUCTIONS, We understand who our members want to meet, to facilitate introductions to the right people across the entire network.

ONLINE MARKETING SUPPORT. Got an upcoming event? Some blog content to share? An offer for members? We are on hand to support and promote this online.

REACH DECISION MAKERS. Tired of going to networking events and being sold to? Our events attract senior level decision makers to help business flow.